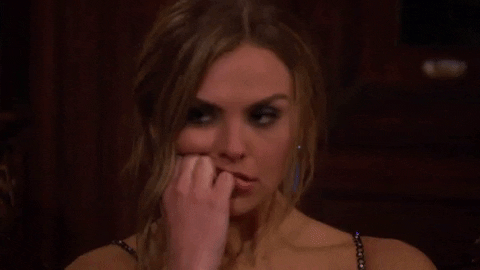 Me currently because my past recaps and stories  have been stalled due to an extremely busy schedule, but also me because we start Week 5 and we are STILL talking about Luke. Once again, one of my biggest issues with The Bachelor/Bachelorette format is that we spend the first half of each season focused on hating the villain and in our case, we're still in deep with Luke P.
We pick up with Luke S. and Luke P. exchanging dirty looks before Hannah cuts the cocktail party short and wants to start eliminating. Before she can even finish her sentence, Luke S. decides to bow out and tells her to watch out for Luke P. 
It was nice knowing you Nick Viall Jr.
After a hellish time in Rhode Island, they head to Scotland and Hannah is determined to reset with a one-on-one with Mike. Honestly, Mike is so genuine and actually likes her, I  almost forgot that those kind of people exist in this land of famewhores.
The other guys are excited because they get a group date without the threat of Luke P. trying to kill them, and the men compete in a Braveheart-esque physical battle. Although they all suck at axe throwing and keeping milk in a bucket, Jed gives us this moment, so we'll allow it.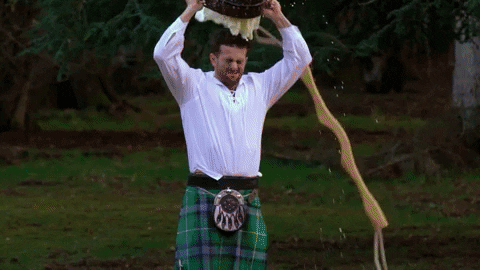 Hannah spends the rest of the date doing a quality check on all the furniture's durability by making out with Jed on a bench, Ryan on a pool table, and Tyler on the bed. Jed wins another group date rose and I'm starting to get a front runner vibe.
Back at the house, Mike and Luke continue to hate each other and we can only pray that Hannah decides to send the little meathead home. Hannah and Luke sit on cliff (that I  hope he falls off) to talk about how shitty the past few weeks has been.
It's pretty apparent that Luke only tells Hannah what he thinks she wants to hear, and she wants to know about the important stuff… like…. does he like macaroni and cheese?….. *record scratch** yep, you read that right.
At dinner, he kinda starts to get it, but then resorts back to his old ways of perfectionism and saying everyone loves him.
Hannah: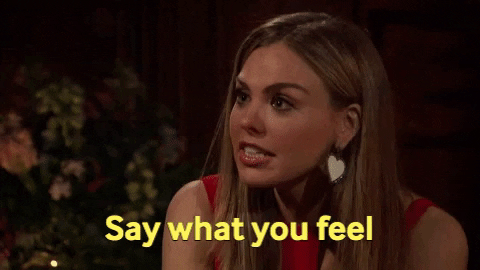 Luke: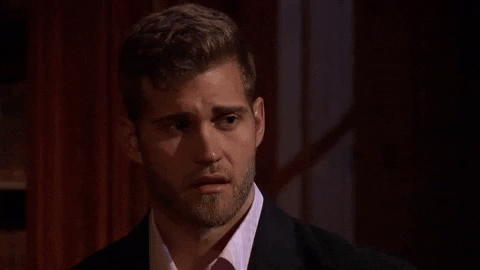 (what are feelings?)
So in the end, like seriously, the last 4 seconds, she picks up the rose and says she can't give it to Luke. THANK THE LORD JED, we are done with this psychopath….until next week's preview of him praying in church.
Rose: Mike is still probably the realist of the bunch for calling out Luke at every turn, and actually seeming to like Hannah for Hannah. Not sure why… but at least it's genuine.
Thorn: All the guys for letting Luke get to them, don't they know that feeding the monster more attention only makes him stronger?
Next week it looks like a straight up mess, Hannah is on the verge of quitting (but won't let's be honest) and Luke is still in Scotland, trying to find his strength to stay.
Let's all try to find our strength to keep watching!
Until then,
TW