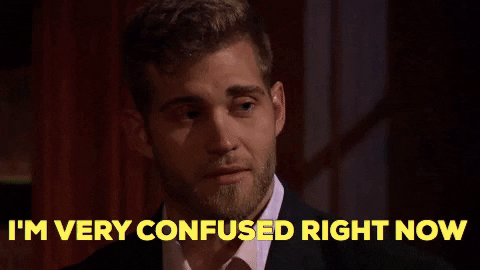 In the words of one of the worst humans this show has given us, I'm VERY confused right now! We're at the half way point in the season and we are. still.talking.about.Luke.P.
We're welcomed back to Hannah telling him he's got to go, so Luke leaves and then literally turns right back around from the dark forest to say that he really wants to stay. So Hannah lets him last another night and just when the guys are braiding their hair and having a slumber party to celebrate, he walks right back in.
Me and the other guys: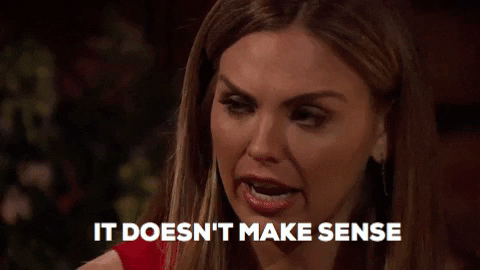 The following night, we go straight to the cocktail party. It becomes pretty obvious that the cocktail party is used as a pseudo Salem Witch Trial of everyone vs. Luke and it goes over just as well as you'd expect, horribly.
After what feels like hours upon hours of bitching and moaning, Hannah loses her sh*t and tells everyone, including Luke, to STFU. Hannah's decided she's going to have to fuck up on her own, the peanut gallery is going to have to be put on mute.
Me with this whole show: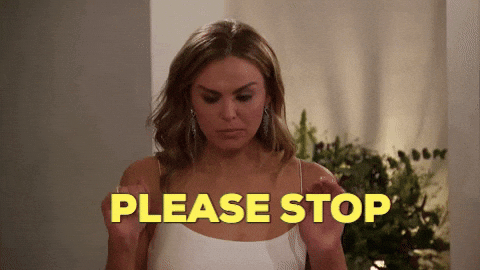 Everyone walks into Hogwarts sound stage the rose ceremony and prays to GOD that Luke is out, and of course… he's not. She's going to learn the hard way that he is the devil.
Chris Harrison then sits Hannah down for a very unnecessary recap for an hour, which I   honestly could not sit through. Shoutout to everyone who told me to save my time.
Rose: Garrett for being so relentless on his path to call out Luke for being a horrible human being.
Thorn: Whoever let L*** P. on this show, because he is single handedly ruining this show.
In other news, Jed is basically a cheater (we can't even trust the hot ones anymore) and the new cast of Paradise is a walking Fab Fit Fun Box endorsement deal. I'm loving this trashy new cast.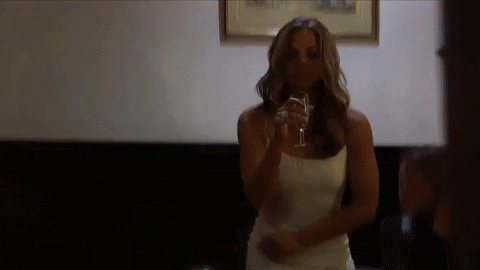 Bottoms up to surviving another week and hopefully making it through another!
Cheers,
TW