Pack your bags everyone, we're at Week 4 and that means the lease is up at the Bachelor Mansion because Chris Harrison lets the guys know it's time for an exotic getaway to…. Rhode Island…..(no offense to RI but you know what I  mean)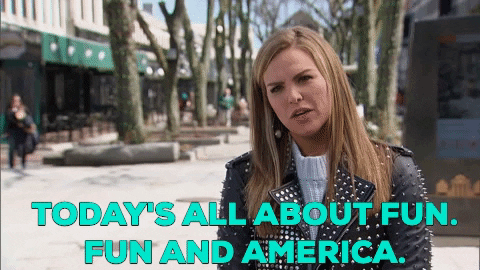 …and poorly designed jackets
As expected, and deserved, our first one on one goes to our resident cowboy Jed. They get to walk around Boston for the day while Hannah rambles poorly recited American history facts that she's making up and then get to be extra white with the Boston Celtics basketball team.
After their Space Jam roll play, Jed and Hannah go to dinner and the conversation turns to Jed professing his love…..for the limelight. Basically admitting this whole reason he did this show was to get exposure for his Spotify page and along the way, realized he actually is falling for her. How sweet, and stupid of her!
The next crop of guys are given a group date and it's basically every random (including both Lukes) except Tyler C. who gets the other one-on-one. Everyone's steroid and protein shake use is put to the test when they're pitted against each other for a rugby match. Surprise surprise, someone gets hurt and the ambulance edit is in full effect. Another surprise, pyscho Luke goes beast mode on the other Luke (baby Nick Viall) for no reason and it gets ugly.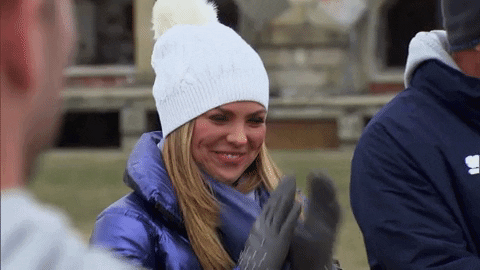 Footage of me excited of the chance that two guys might fight
At the cocktail portion, Luke P. is backed into a corner by everyone for lying and being a destructive monster but of course plays dumb and innocent. His defense is that other Luke is trying to promote his tequila company and doesn't care about Hannah. If that's the case, he's doing a bad job. Neither is gifted the rose and Hannah leaves the cocktail party (in her weird silk robe outfit) confused as ever.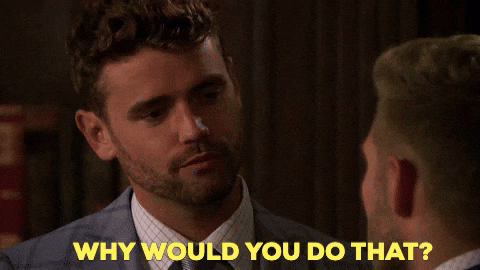 Have you see this show, Luke?
The next day, Hannah and Tyler C. (the Jupiter, Florida construction worker/model) get to play Deadliest Catch, only after she cried about Luke P for 30 mins. I'm over this sh*t, he SUCKS girl! After another basic ass date, he gets a rose and we're summoned to the pre rose ceremony cocktail party.
Finally, Hannah and I  agree on something
The party turns into another Luke vs. Luke match and now Hannah can't trust tequila company Luke, and she knows everyone hates Luke P so she's conflicted and decides to pull them into  room together, before we fade to "To Be Continued" It's funny how someone who admitted their a fame whore gets a rose, yet she's struggling to give Luke S. one? Okay Hannah, sure.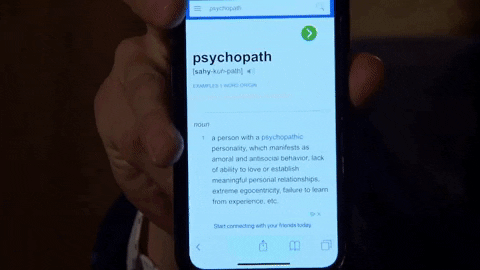 How did he get a phone is the better question?
Rose: This week it goes to Mike, for literally just calling Luke P a psychopath to his face. We all deserved that moment.
Thorn: Whoever the hell let Hannah out of the house all week, EVERY. OUTFIT. WAS. A. MESS. From that tacky leather jacket to the ugly sweater at the fishing date, it was all a disaster. Nothing will be as bad as Becca's styling last year though.
Next week we'll see what I  assume is the final moments for Luke S, and then more fighting, making out, and whatever other annoying antics the producers will sprinkle in for us.
Until then,
TW