Happy Tuesday and congratulations to you, as you've survived another episode of The Bachelor! In week 2, we're immediately forced to watch Colton's webcam update on what's to come this week. I'm already not here for the influencer-esque filming, ENOUGH IS ENOUGH.
We're treated to our very first group date, where comedy couple Megan Mullally and Nick Offerman assist the ladies with opening up with funny "first" stories to perform to a crowd. It makes absolutely not sense, which means is the perfect idea for a first date. I'm honestly a little confused why they're here, but a gig is a gig, right?
Of course, Colton opens up this Ted Talk first date, with a monologue about…what else… being a virgin. UPDATE: WE'RE ALL OVER IT. Hearing about Hannah G. not being asked out and Bri feeling comfortable in her own skin really made them more relatable…. not.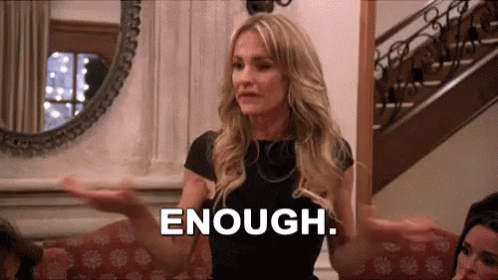 Demi commands the most attention throughout the whole date. Does anyone else feel like she's a aggressive and hyper-sexual Polly Pocket come to life? Whatever she is, she's rubbing Tracy the wrong way. Tracy immediately starts to unravel and it's only a matter of time until these two are sitting on an iceberg on a 2-on-1 date, can't wait for that!
Elyse, the resident cougar at 31 (her words, not mine) has enough substance and stability to grab the group date rose. Although we're subjected to more footage of Demi playing with her dress and eavesdropping,  I could honestly say I could watch her for hours.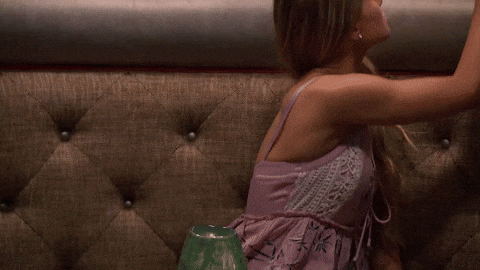 The next morning, "Alabama" Hannah B. is awarded the coveted first one-on-one to some horseback riding around some random rock formations. Hannah is so in her head that she can barely drum up anything to say, besides mentioning it's HER BIRTHDAY for the 18th time. It is literally not about you HANNAH, this is about Colton's journey! Once she opens up…. by asking about his virginity, all is well and it's the "best day of her life."
Our second group date is at Camp Bachelor, full of Fabletics and poorly played games of badminton. Billy Eichner makes a guest appearance, not sure why, to poke more fun with virgin jokes and the girls are broken into two teams. You'll probably see the red team in Paradise and you'll probably never see the yellow team again.
The Red Team wins, and Heather gets to tell Colton she's never been kissed. This moment of vulnerability and honesty leads to…. a (sympathy) date rose and no kiss. I've cringed too much this week already. Make it stop.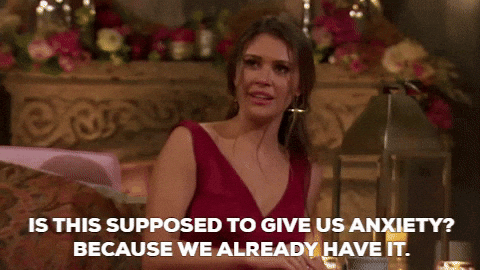 We're quickly shuffled to our next rose ceremony and cocktail party and surprise surprise, Tracy is triggered once again by Demi, who proceeds to try to make amends by calling her an "amazing story teller." I  wish I  was making this sh*t up.
She does…they're just in jail, remember Caitlin #7
The usual suspects make it through round two and although I think Tracy's face might have completely melted off, she is the last called and we get a few tears from our dearly departed (who I can't name due to their lack of being relevant enough for me to remember)
Virgin said: 11 times, but honestly it feels like it's also in every third sentence
Rose: I'm really liking Elyse, mostly because she's not Tracy or Heather
Thorn: The way Colton speaks, and what he speaks about and the way his mouth moves
Next week it looks like we get some screaming and a pool party hot mess. I'm mostly looking forward to the downfall of Tracy at the hands of Demi, who's with me?
-TW