It's Week 3, and sh*t is getting serious here in Bachelor Nation. Some of these girls are starting to actually like Colton gain fans and endorsement deals, which means the claws are OUT. Let's jump right in.
We go straight into our first group date, a pirate themed dinner theater experience, sure to give these Yo-Ho-Hos a chance to snag some one on one of time with our favorite swashbuckler, Colton. It's quite obvious that this week is all about the tension between beauty queen alums Caelynn and Hannah B. As it stands on this group date, Caelynn reigns victorious.
You're like the number one Yo Ho Ho
The evening festivities continue in a bizarre antique prop shop, where Demi proceeds to giggle and fondle Colton with a fake hand while he wears a blindfold.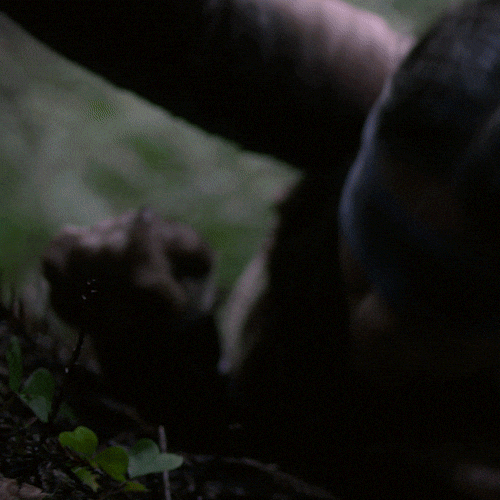 Total Birdbox Vibes
Just when things are going well, Hannah decides to make the ultimate Bachelor mistake, and starts telling Colton about her past with Caelynn. This goes over just as well as you'd assume, and here begins the drama. You done fucked up, Hannah. Caelynn is pulled aside, pulls out the tears and is quickly given the date rose.
I'm not sure if it's the fact that I  just watched the Fyre Festival documentary (highly recommend) but I  am still getting a scam artist feeling from Caelynn. Both of these pageant girls just want to beat each other.
Elyse, the only mature and normal one we've seen in a while, is given a one-on-one in San Diego. The only ray of light is Elyse herself, but her touching personal story is only watered down by an unnecessary Bachelor troupe, an irrelevant country artist singing a song we don't know for a "private concert" with 200 of their closest seat fillers recording the entire thing for their snapchats.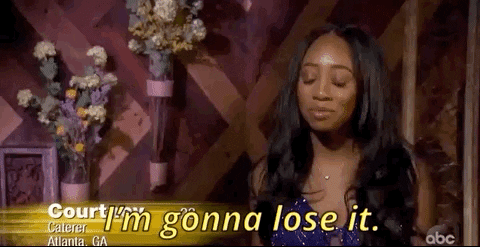 On this week's third date, the second group straps on their best Fabletics to compete in a "Strong Woman" competition and although Onyeka wins the contest, the real noteworthy moment goes to Caitlyn. She quickly "opens up" about how her life is basically very normal and she is looking for a partner that is willing to….. go out with her friends for a "ridiculous silly evening." Colton quickly pulls a Thank you, Next and shuffles her into a limo and eliminates her.
She should know by now that a tragic backstory is the backbone on every mildly successful relationship on this show. Now that all the girls "respect Colton" for that decision, they're *shocked* to learn a pool party will be replacing the cocktail party.
We get another 10 mins of Caelynn and Hannah B drama, including Hannah's bizarre lion roar and a brief counseling session with Chris Harrison who could give 2 sh*ts.
At the Rose Ceremony, we say goodbye to Catherine, who never reached her full potential, but Tracy and Hanna B. live to see another day! Are we surprised…not in the slightest.
Virgin Count: Once! Only because Cassie has to mention he's no long a "stretching virgin"
Rose: Demi, she's the only one that stirs the pot, narrates the drama and actually makes a move on Colton. Paradise is waiting for you!
Thorn: The amount of athleisure I'm seeing is surpassing the amount of tears
Next week, the girls are undeservingly gifted a trip to Singapore and it looks like plenty of fights start to break out, can't wait till then!
-TW