Alright Bachelor Nation, a LOT has gone down in the past couple of weeks, so I  decided to merge Week 6 and 7's recaps together for Euro-Trash double feature.
The last time we were together, Hannah almost threw the deuces up on this whole experience, mainly because everyone still hates Luke and is petty. (I  can relate) Hannah resets in Latvia by stripping down to nothing and bungee jumping off a cable car with Garrett, because that seems like the most logical way to get your head back in the game.
The date is a major success, in part to the fact that the second Luke hears about it, he starts to lose it. Ready to interrogate Hannah and Garrett at every turn about how this naked rendezvous went down. Here's a hint Luke, producers love to piss you off.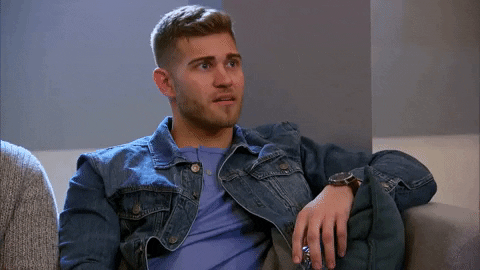 Luke Externally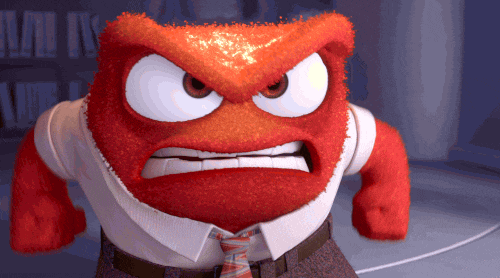 Luke Internally
While the group date is all about Hannah eating cheese and playing nice with everyone, things start to heat up with Peter the pilot. Honestly, every time they're on screen, the sexual chemistry is like watching 7th graders playing spin the bottle. I've seen it on a pool table, we're seeing it a steam room, we get it and I'm not into it. Regardless, she is and he gets a rose.
This arm placement is killing me
To no surprise, the random leftovers who never got air time, Dustin and Dylan, finally were kicked off so now it's down to Luke and a bunch of his haters. With only serious options left, we enter Week 7 and we've headed to the Netherlands.
Hannah grazes in some TEEEWWW-LIPSSS, as she pronounces them, and then grabs Jed for another one-on-one. He's only had two, but it feels like he's had 200. It's probably that cheesy song he sang her in bed the week before, and the fact he wins every group date rose.
I can't even look at my darling Jed anymore without replaying all the People.com articles about his girlfriend, his admission of trying to be famous, etc, etc. To no surprise though, he advances once again and then we're shown that Mike gets a one one one, and Luke, Garret, Colin and Peter Pilot have to duke it out on a 4 on one.
For baby faced Colin, who I  think we all kinda forget was there, can't stand for this and abruptly leaves. (for Paradise maybe?)
Over it…or Yawning?
Tyler and Hannah get a one on one where they deep throat some nasty fish delacacies and it's enough to ensure the second spot in the final 4. Our dear Mike doesn't fare as well and is quickly let go on his dinner date, after Hannah cries at the art during her little Night at the Museum moment.
So with one date left and 2 spots needing to be filled for hometowns, it's game on for Peter, Luke and Garrett. Within a matter of seconds, it turns into a standoff between Luke and Garrett, which opens the floor for Peter to get a rose.
After an iconic dismantling of a charcuterie board by Luke, it turns into a tit for tat school yard fight.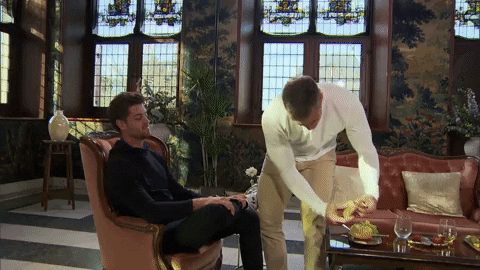 I hated Luke before, but I  really hated him incorrectly calling Salami, Bologna
At dinner, both men profess their feelings for Hannah, Garrett even saying he's in love, but it's still not as strong as her attraction to the dark one, and he's sent home.
So with four guys left, and a preview of Luke's demise around the corner, we're getting to the good stuff.
Rose: I'm starting to actually root for Tyler, who reminds me of Channing Tatum in Magic Mike. He seems to actually like her and not want fame… a concept I'm not familiar with.
Throne: Whoever is charge of wardrobe, because if I  see one more henley worn in a European Church, I'm going to lose what's left of my mind
I can't wait to document all things hometowns and report back on whatever (incorrect) decision Hannah makes!
Until then,
TW