The first full night in the Bachelorette mansion has finished and we're back for Week 2 of Hannah's search for anyone but Luke P. love! After skipping around the mansion, she's ready to get the party started with her first official group date.
Our first group date of the season is none other than a Hannah themed affair, a pageant! This "Mr. Right" Pageant is pretty wrong in general, but is saved for two reasons and two reasons only. 1. Producers decide to class up the joint with real talent and entertainment with Drag Stars Alyssa Edwards and Alaska of Drag Race fame and none other than ANTM's Miss Jay. (It's as if my crossover dreams came true, now only if Tyra herself was doing the rose ceremony)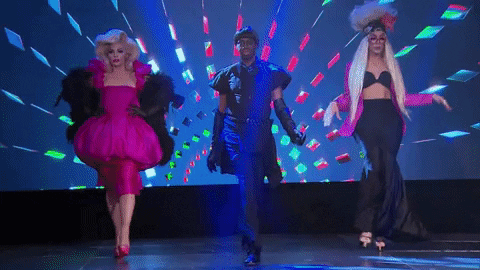 Shante only these three stay
When Alyssa let's them know they'll be wearing speedos and performing a talent, my eyes start to roll. But then I  realize that Jed is on the date and then I'm quickly forgiving producers and Hannah for such a christ trap of a date.
To refresh your memory, this is Jed:
I  digress, Jed and some of the others impress and then we're forced to watch Luke P, who decided his talent is literally telling Hannah he loves her…. it's been 48 hours honey…. CALM DOWN. WE'VE GOT A STAGE 5 CLINGER.
Hannah and the judges are too blinded by Luke's abs to remember Jed just did a great job being a second rate Justin Timberlake and is awarded "Mr. Wrong Right." Luckily it doesn't matter because Jed wins the first date rose, and that is the finest justice served.
Back at the frat house…errr… mansion, the first one on one date card is read aloud and it's going to….. Tyler G. I  know what you're thinking…. WHO? Literally unclear but Hannah calls him a hotter Tim Tebow so sure, let's go with it. A mud slinging date (where she's forced to wear all white) ends with a kiss and him saying he's feeling very connected to her. I'll point out he's never looked at her in the eyes once. Classic.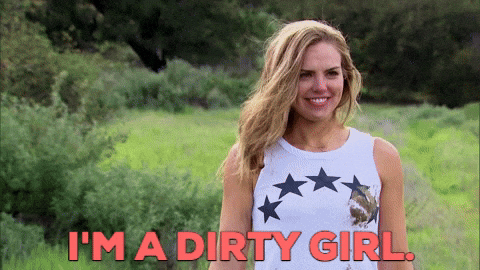 It's like they're trying to annoy me with these little bits.
Now it's time for the second group date, and the junior varsity suitors get to roll around a roller derby and bust their ass for no reason whatsoever. After the outing, they're taking to that weird abandoned vintage furniture store in LA that literally EVERY season of this show goes too. Does ABC own this place?
It's all going smoothly and then weird AF Cam shows up to "ABC" (always be Cam) and brings the most pathetic grocery store floral bouquet to surprise Hannah. It goes over like you'd think with the other guys. Basically every guy confronted Cam but no one threw a punch so it felt pointless to me.
As the rose ceremony approaches Hannah B comes in with another dress that's got a GIANT slit on the side, (is this her signature?) and starts to cry because she's so happy. She's soooooo extra. She talks to all the guys and we get this pathetic moment.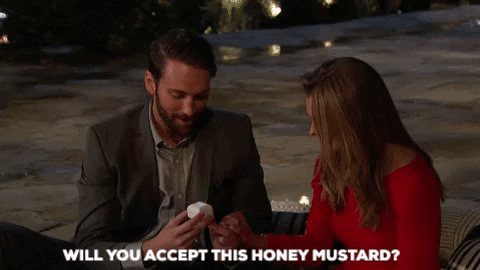 I'd say no, only accepting ranch for anyone wondering!
I   can't forget that Hannah goes XXX with Luke P. taking off his shirt during the cocktail hour and our beloved Jed is subject to being told by producers to walk in walking in on it. She looked like an idiot and Luke is still the worst.
It's time to make another cut and unfortunately Cam STAYS! But we knew this, as he'll probably be on a 2-on-1 where he'll get humiliated, left on a volcano or trapped in a well… whatever the producers find most fitting.
Roll Tide Counter: 0?! Kinda shocked, maybe we should change this to "y'all" because I  know we'd have plenty of those.
Rose: Jed, this might turn into a Jed fan page. I'm just wondering if an EP about this "journey" is gonna be linked in his Insta bio soon.
Thorn: Luke, this might into a anti-Luke fan page. I  cannot wait till he is exposed for the little psychopath he is.
So far, so entertained. Jed is in, we have a few villains and she's cried so the formula is in tact. Looking forward to see what's next!
Until then,
TW