Hello Bachelor fans and welcome to week 4! Usually at this point, the ladies are gifted with a lame trip down the coast or to ski resort in the middle of nowhere for having done absolutely nothing. This year, things are different. The group is so boring that they get to go somewhere the show has never gone before, Singapore! Even though half the group can't locate it on a map, and the other half can't spell it, they're living out my a Crazy Rich Asians fantasy.
Tayshia, perhaps the last "normal" one I  can think of, is given the first one on one date, where Colton hopes they don't die. The only thing I can hope is that I don't die… of boredom. After some bungee jumping and a pretty mediocre dinner date, it's safe to say that my hopes were not realized.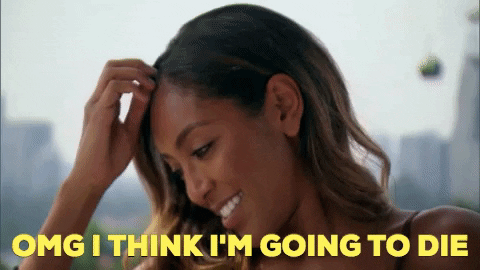 Don't worry Tayshia, I already have
Back at the penthouse, Hannah B is crossing her fingers that Caelynn doesn't get the one-on-one date, which means that she 100% does. The group date follows the other 13 women around Singapore with Colton, trying to take in some local culture. That loosely translates to having leeches stuck to their fit-tea drinking tummies and choking down some local fish eyes.
The real fun begins when Courtney whines all night that she hasn't had a chance to speak to Colton and begins to throw a fit when Demi speaks to him for more than the allotted 5 minutes they're given. It still shocks me that some of these girls don't understand the concept of getting off their ass to make shit happen.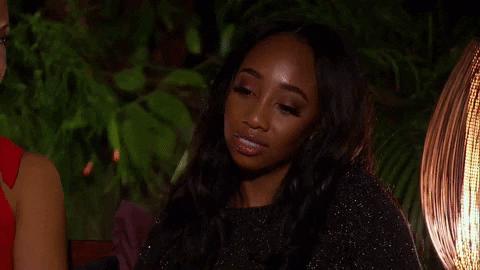 When will these girls learn?
The following day, Caelynn is deservingly  treated to a whole new wardrobe on her one-on-one, and Cassie loses her shit. As much as I  want to smack her, I also feel entitled to a bunch of designer clothes for having done nothing to earn them. At dinner, she opens up about her past in a very sincere and vulnerable fashion. Colton's comparison to her situation to his viriginity was about as classless as whatever Demi is wearing this week.
We're quickly shuffled into the cocktail party, where Hannah G gets Colton's tongue rammed down her throat, ya know, to make sure she feels comfortable. Moments before it's time for the next chop, Courtney and Demi play dirty by calling each other the cancer of the house, but Dr. Demi reigns victorious and Courtney and Tracy and sent packing!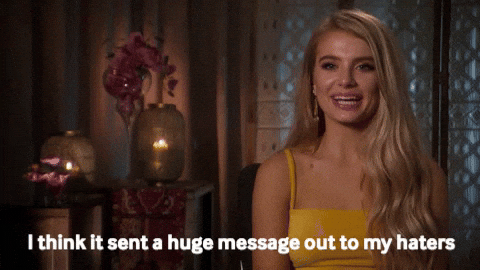 The lesson here is that Demi stays winning, for now at least!
Virgin Count: Twice, during Colton's tasteful display of support and selflessness towards Caelynn
Rose: I'd say Demi, but honestly, Kirpa has done NOTHING and continues to get free food, drinks, travel and housing… she is goals right now
Thorn: The Fairmont Singapore for feeling the need to host these fools to promote themselves
So next week looks super "dramatic" but I'm not buying it, since every week isn't living up to the hype. Where is the scene where Colton jumps over that fence? That's like 90% of why I'm watching this season.
Until then, see you next week!
TW